About Porsha Williams
Porsha Williams is a reality TV star, model, media personality, and entrepreneur. As a reality TV star, Porsha has been a cast member of the Real Housewives of Atlanta, since the fifth season in 2012.
Porsha's roots run deep in the south. Her grandfather, Reverend Hosea Williams, was a well-known civil rights activist.
As a media personality, Porsha is an entertainment correspondent on the Ricky Smiley Morning Show's Dish Nation. In addition, she has a podcast called Porsha4Real.
We selected Porsha as one of the Top 10 Most Beautiful Women on Bravo.
About Her Life
Porsha was born in Atlanta, Georgia on June 22, 1981. She went to high school at Southwest Dekalb High School in Decatur, GA. She attended the American InterContinental University in Schaumburg, Illinois, in pursuit of a degree in Business. In her early 20s, she pursued several different careers, working as a model and even opening a daycare. Just prior to joining RHOA, she married NFL football player Kordell Stewart in 2011. However, their marriage lasted only two years and they were divorced in 2013.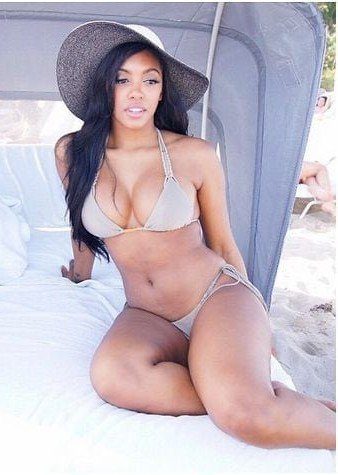 TV Series and Movie Appearances
Porsha has been in a number of reality TV shows and several movies including:
Platinum Weddings
The Real Housewives of Atlanta (RHOA)
The Rickey Smiley radio show
Dish Nation
The New Celebrity Apprentice
Star
Sharknado 5 – Global Swarming
Caro
Business Pursuits
Porsha is a successful entrepreneur. She capitalized on her fame and developed a beauty brand called GoNaked. The GoNaked brand is focused on luxury hair and lingerie. She founded the company with her sister Lauren.
Music
In 2014, she released a song on iTunes called "Flatline" (also, watch the YouTube video). Unfortunately, public interest in the song flatlined. In 2019, she co-released a single called "Work Done" featuring Bravo celebs Melissa Gorga and Sonja Morgan (watch the video).
Follow Porsha on Social Media
Facts and Trivia
Porsha is currently a vegan