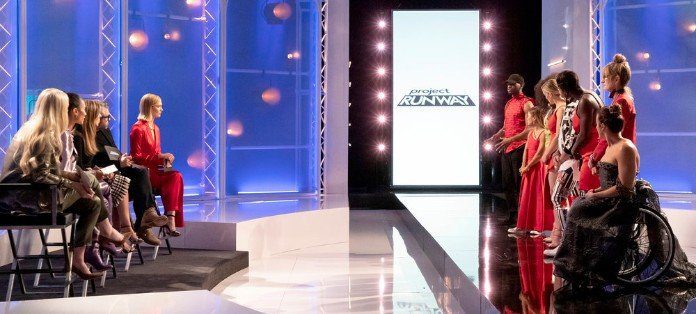 Overview
Project Runway is a fashion design competition on Bravo TV. The series follows a group of fashion designers who compete in a variety of challenges. In each challenge, the designers have to design clothes according to a particular theme, using certain materials and within a certain timeframe. Then, their designs are judged by a panel of experts who are generally well-known within the industry. After each competition, at least one of the contestants is eliminated and must leave the show.
The show ran on the Lifetime network from 2009 to 2017. Currently, it is running on Bravo.
Studio Information
The show had a number of different production and distribution companies. See the Wikipedia page for details.
Executive Producers
Barbara Schneeweiss
Bob Weinstein
Colleen Sands
David Hillman
Desiree Gruber
Gena McCarthy
Heidi Klum
Jane Cha
Jon Murray
Meryl Poster
Sara Rea
Cast Overview
The cast for each show consists of the contestants and a panel of judges. The contestants consist of a group of aspiring fashion designers, one of whom goes home each week. The panel of judges consists of well-known fashion industry experts. In addition, there is usually at least one guest judge.
The contestants and judges change each season.
List of Episodes
The long-running show has been on for a total of 18 seasons with more than 250 episodes and counting. There are too many episodes to list here. Check out the Wikipedia page for the series for more information on the individual episodes.
For the first seven seasons, each show ran for 40 to 42 minutes. Subsequently, the show episodes were increased to 60 minutes in length.
Facts and Trivia
Following is a list of little-known facts and trivia about the show and its cast members.
More Information
For more information, visit the Project Runway Official Website page on BravoTV.com.