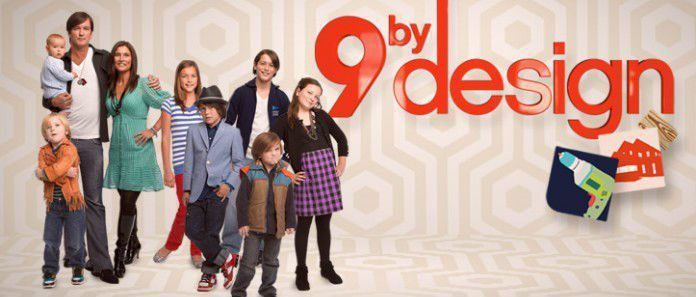 Series Overview: 9 By Design
9 By Design is an American reality television series on Bravo. The show originally premiered on April 13, 2010, and ran for one season with a total of eight episodes. The show follows the lives of Robert Novogratz and Cortney Novogratz.
The married couple work as a design team who focus on redeveloping and redesigning properties in New York. Many of the projects are large-scale production projects. Generally, their approach is to purchase a run-down property, renovate it, live in it for a while, sell it, and then move on to the next property. The show focuses on how the couple manages large-scale projects and a large family, somehow making it all work.
What makes them "9 by Design", is that the couple has seven children, including two sets of twins (Wolfgang, Bellamy, Tallulah, Breaker, Five and Holleder). At the end of the show, Cortney goes into labor with the seventh child, named Major. Hey, with seven children, you have to get creative with the names.
Cast Overview
Following is a list of the primary cast members for the show. Click on the cast member name for more detailed information.
Cortney Novogratz
Robert Novogratz
List of Episodes
Following is a list of episodes for Season 1 of 9 By Design, which was the only season. Watch it now on Amazon.
Season 1
S1 E1 – This Old House – Cortney and Robert are working to finish construction on a new home in Manhattan. The couple decides to lease out their current home, but the new house isn't quite ready. So, they have to do a short term lease for a few months. Sounds like a simple task, unless you have a family of eight and a baby on the way. Finding a temporary space proves to be challenging due to differing preferences.
E2 – The Wild, Wild West Village
E3 – Major Work Out
E4 – Weekend in the Hamptons
E5 – With Benefits
E6 – London Calling
E7 – Down at the Jersey Shore
E8 – Selling Point
Watch a preview:
Executive Producers / Studio Information
The show is produced by The Left-Right Productions. Ken Druckerman and Banks Tarver are the show's executive producers.
Filming Location
The show was filmed in various locations throughout New York City, New York, and the surrounding area. Locations examples include Manhattan, the Hamptons, Jersey Shore, and more.
Theme Song
We weren't able to find any information on the show's theme song.
Facts and Trivia
Following is a list of little-known facts and trivia about the show and its cast members.
The show, 9 By Design was originally titled "Design Sixx". The name is from the couple's business, which is Sixx Design.
The couple has two sets of twins, Bellamy and Tallulah, and Five and Holleder
More Information
For more information about the series, cast members and episodes, please visit the 9 By Design Official Website or the shows Wikipedia Page.
If you have any questions or comments about 9 By Design, please post a message below. Also, check out other Bravo TV shows.
---
---