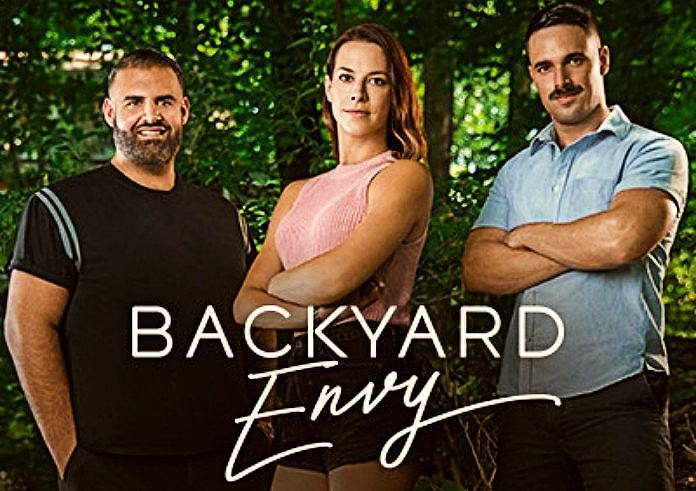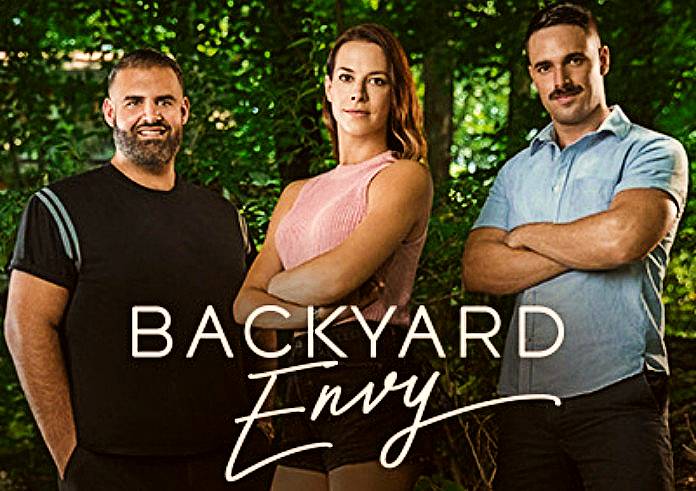 Series Overview
Backyard Envy is a reality TV series that debuted on the Bravo network in 2019. The series focuses on the high-end landscaping design firm Manscapers. The company is run by friends and business partners Melissa Brasier, James DeSantis, and Garrett Magee. The three were best friends for more than ten years and started their business as more of a hobby.
Each summer, they held garden parties in their backyard, for which they designed an outdoor theme. Impressed, their friends started suggesting that they consider doing it as a business. So, in 2013 they officially formed the company "Manscapers" and began completing projects around NYC.
James and Melissa studied interior design at FIT.
List of Backyard Envy Cast Members
Melissa Brasier – Mel is the construction manager. She builds the garden boxes, decks, stairs, and more.
James DeSantis – James is responsible for business relations.
Garrett Magee – Garrett is Manscapers plant specialist.
List of Season Episodes
S1, E1 – Water, Fire & Fountain Grass
In the first episode of the season, we're introduced to three best friends and business partners known as the Manscapers. The team designs amazing outdoor spaces in New York City and the surrounding area. The team focuses on "makeovers" where they turn dull, boring backyards into stunning outdoor retreats.
For their first job of the season, they are tasked with designing a sleek, modern garden for riverfront property in Piermont, NY. The clients have a budget of $30,000. They pitch a comprehensive excavation and landscaping plan and the clients accept.
The second project is in Bed-Stuy, Brooklyn for clients Omar and Evan. The request is to redesign two outdoor spaces including a rear and rooftop deck. The clients want a space the is reminiscent of Fire Island. At least initially, they have an open budget.
---
S1, E2 – To Bee or Not to Bee
In the second episode, the team has to juggle two projects at once. One is a backyard space in the suburbs and the other is a rooftop space located in the East Village.
S1, E3 – Green is the New Black
S1, E4 – Not So Grey Gardens
S1, E5 – A Change of Greenery
S1, E6 – The Concrete Jungle
S1, E7 – Thriller, Filler & Spiller
S1, E8 – Brides & Blooms
---
Ratings and Reviews
Quotes from the Show
"No idea is a bad idea." – Garrett
"Any plants that act up get the snip." – Garrett
More Information
Visit the Backyard Envy page on Bravo TV's website. If you like this type of show, check out Bravo's other Home Design series.
Comments and Questions
If you have any questions or comments about the Backyard Envy series on Bravo, please leave a comment below.