Series Overview
Million Dollar Listing Los Angeles (previously Million Dollar Listing) is a reality TV series on Bravo that began in 2006. The popular series chronicles the professional and personal lives of a group of real estate agents based in the Los Angeles, California, area.
In each episode, we follow the high-powered agents selling luxury real estate in Beverly Hills, Bel Air, Hollywood, Hollywood Hills, Malibu, and other hot areas. The show provides a glimpse into the ultra-expensive properties of the mega-wealthy.
The series has several successful spin-offs, including Million Dollar Listing New York, Miami, and San Francisco. In addition, a spin-off from MDL New York is known as MDL Ka-ching!
Cast Members
Following is a list of the primary cast members for the show.
David Parnes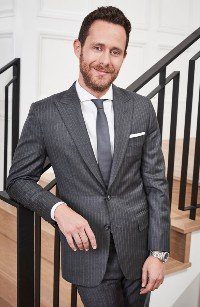 Originally from London, England, David Parnes brings English charm to the City of Angels. David co-founded a premium real estate service company known as Bond Street Partners. Parnes and his partner, James Harris, have established themselves as two top agents serving the Los Angeles luxury market. Both partners joined the cast of MDLLA in season 7, adding a breath of fresh air to the show. The two provide a new perspective and balance to offset the existing cast members.
David specializes in selling high-end residential real estate and investment properties in Beverly Hills, Bel Air, Brentwood, Hollywood Hills, Malibu, the Pacific Palisades, and the greater Los Angeles region.
Follow David: Twitter, Instagram
James Harris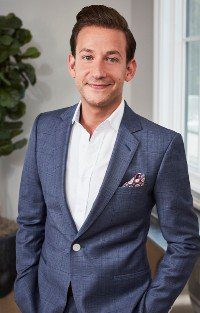 James Harris joined the cast in Season 7, along with his business partner and friend, David Parnes. They specialize in high-end residential real estate and investment properties in Beverly Hills, Bel Air, Holmby Hills, Sunset Strip, Hollywood Hills, Brentwood, Pacific Palisades, Malibu, and the greater Los Angeles region.
James brings his charisma, intellect, and wit as co-founder of luxury real estate firm Bond Street Partners to Million Dollar Listing Los Angeles.
Born and raised in London, England, Harris' entrepreneurial drive started at 16. After working as a residential investment agent in the United Kingdom, Harris headed west to Los Angeles to broaden his horizons and enjoy the California sunshine.
Follow James on Instagram and Twitter.
Josh Altman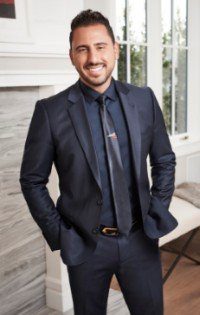 Josh Altman joined Million Dollar Listing: Los Angeles in the fourth season. Josh is one of the most successful real estate agents in the United States.
He specializes in selling luxury real estate in Beverly Hills, Bel Air, and Hollywood Hills. Josh and his brother Matt run The Altman Brothers real estate company as part of the Hilton & Hyland real estate brokerage.
Josh is also a successful author – his book, "It's Your Move," has become a national bestseller.
Follow Josh Altman on Twitter, Instagram, YouTube, and his Personal Website.
Josh Flagg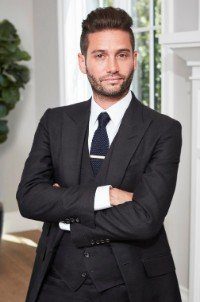 Josh Flagg is a real estate agent, television personality, and author. Josh is the only remaining original cast member on Million Dollar Listing: Los Angeles.
Flagg is among the most successful luxury real estate agents in Los Angeles, California, and nationally. He is somewhat of an enigma. Despite having a laid-back demeanor and sharp sense of humor, he's one of the best negotiators in the business. Plus, he has a deep knowledge of the area's history and a clear understanding of the buyers' and sellers' needs. He's always clear and direct with his clients, telling them the truth, not just what they want to hear.
In the past decade, Flagg has sold more than $2 billion of real estate, making him one of the most sought-after agents. He represents high-profile families and celebrities in buying and selling properties.
According to estimates, Josh has a net worth of approximately $30 million.
Follow Josh Flagg: Facebook, Instagram, Twitter, YouTube, Personal Website
---
Tracy Tutor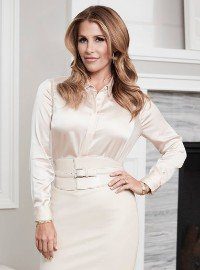 With almost 20 years of experience, Tracy Tutor is one of the top agents at Douglas Elliman Beverly Hills and is an integral part of their Sports & Entertainment division.
She has an undeniably strong presence and a confidence that has propelled her into the rooms of some of the most influential people in LA, representing some of the most noteworthy brands in real estate and iconic architects such as Frank Gehry, John Lautner, and Pierre Koenig.
Tracy joined the case in the show's tenth season. In the break between seasons 10 and 11, Tracy ended her marriage with Jason Maltas.
Follow Tracy: Facebook, Instagram, Twitter
---
Previous Cast Members
Chad Rogers
Madison Hildebrand
List of Episodes
Thus far, the show has been on for ten seasons and a total of 90 episodes. Each episode is 42 to 44 minutes long. All of the episodes are available on Amazon Video.
Season 1
Episode 1
Episode 2
Episode 3
Episode 4
Episode 5
Episode 6
Season 2
Sneak Preview
Sellers From Hell
Mondo Condo
Business and Pleasure
Dire Buyers
Showdowns
Epiphanies
Season 3
No One Is Recession-Proof
Big Numbers, Small Deals
Dolphins, Rats & Next Door Neighbors
Jumping Through Hoops for a Signature
Looking to Score in Malibu
Sweet Deals and Icing on the Cake
Million Dollar Wild Swan Chase
In Real Estate Everything's Personal
Busted Dreams and Busted Homes
Season 4
Bad Market for Mansions
No Guarantees in the Real Estate Game
Seeing Double
Sparks Fly
Sleeping With the Enemy
Billionaire Buyer
Going to the Dogs
Betrayal in the Real Estate Biz
Good Buys and Goodbyes
Season 5
Ballooning Assets
Betrayal Between Brokers
I Got the Listing and I Got the Girl
Let's (Not) Make a Deal
No Crying in Real Estate
Sacked By the Money Man
Broker Blowout
Shark Out Of Water
Big Listings, Big Losses
Closing Deals and Opening Doors
Season 10
In the tenth season, female agent Tracy Tutor Maltas joins the cast. Josh Flagg prepares to marry Bobby. Josh Altman has a new baby on the way. Madison has a new but much younger boyfriend, Cody. James and David land a listing with a new luxury high-rise in Los Angeles.
Episode 1 – She's A Boss
Episode 2 – A Tantalizing Offer
Episode 3 – Unchartered Territory
Episode 4 – Hashtag Sell This Bitch!
Episode 5 – Two Tops Never Work
Episode 6 – Homewood's Where the Heart Is
Episode 7 – Who's Your Daddy?
Episode 8 – It Wasn't in My Budget!
Episode 9 – Mile High Club
Episode 10 – Keys to the Castle
Episode 11 – Love and Listings
Episode 12 – Unfinished Business
Season 11
In the 11th season, our favorite Los Angeles real estate agents return, including Josh Flagg, Josh Altman, David Parnes, James Harris, and Tracy Tutor-Maltas. Madison Hildebrand did not return for this season.
The 11th season is currently airing on Bravo.
Production Company and Executive Producers
World of Wonder Productions produces the series.
Fenton Bailey and Randy Barbato are the executive producers.
Critical Response, Ratings, and Awards
The series received a rating of 5.7 out of 10 stars on IMDB
The series received a rating of 7.1 out of 10 stars on TV.com
89% of Google Users indicate they like the show
Amazon Video viewers give the show 3.5 out of 5 stars
Facts and Trivia
Following is a list of little-known facts and trivia about the show and its cast members.
When the series was initially announced, it was titled "Million Dollar Listing: Hollywood."
Questions
If you have any questions about Million Dollar Listing Los Angeles, please post a comment below.